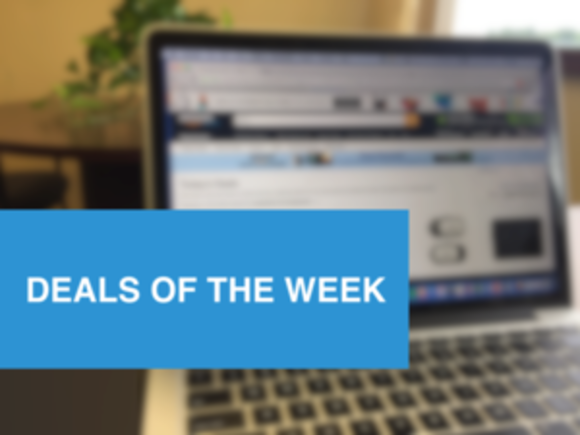 A group of researchers from Princeton University, Karlstad University and KTH Royal Institute of Technology have devised two new correlation attacks that can be leveraged to deanonymize Tor users. Collectively dubbed DefecTor, the attacks should improve the efficacy of existing website fingerprinting attacks through the attacker's ability to observe DNS traffic from Tor exit relays. Simulations of the attacks generated great-to-perfect results – the latter mostly when identifying visitors to infrequently visited sites. It has … More →
Source: helpnetsecurity
An Android malware is spreading across app stores, including Google Play, and has the capability of stealing sensitive files from corporate networks.
DressCode, a family of Android malware, has been found circulating in at least 3,000 Trojanized apps, security firm Trend Micro said on Friday.
DressCode hides itself inside games, user interface themes, and phone optimization boosters. It can also be difficult to detect because the malicious coding only makes up a small portion of the overall app.
To read this article in full or to leave a comment, please click here
Source: csoonline
Academics from Stanford and Princeton release an online tool called Footprints that correlates browsing history with Twitter feeds to reveal a users identity.
Source: Threatpost
Sucuri researcher Daniel Cid found that it only took an attacker 12 minutes to compromise an IPv4 server, and shortly after launch DDoS attacks.

Source: SC Magazine
To protect users from cryptographic attacks that can compromise secure web connections, the popular Firefox browser will block access to HTTPS servers that use weak Diffie-Hellman keys.
Diffie-Hellman is a key exchange protocol that is slowly replacing the widely used RSA key agreement for the TLS  (Transport Layer Security) protocol. Unlike RSA, Diffie-Hellman can be used with TLS's ephemeral modes, which provide forward secrecy — a property that prevents the decryption of previously captured traffic if the key is cracked at a later time.
However, in May 2015 a team of researchers devised a downgrade attack that could compromise the encryption connection between browsers and servers if those servers supported DHE_EXPORT, a version of Diffie-Hellman key exchange imposed on exported cryptographic systems by the U.S. National Security Agency in the 1990s and which limited the key size to 512 bits. In May 2015 around 7 percent of websites on the internet were vulnerable to the attack, which was dubbed LogJam.
To read this article in full or to leave a comment, please click here
Source: csoonline
With the massive Yahoo! data breach grabbing the cybersecurity headlines of late, it might be easy to forget criminals are still busy pushing ransomware with two new varieties being recently introduced and a one older type being revamped.

Source: SC Magazine
The Arduino team is using Kickstarter to crowdfund their latest project: the ESLOV IoT Invention Kit. ESLOV is a system of intelligent modules that can be connected in an endless variety of ways, and is meant to simplify the creation of Internet-connected devices. The connected modules are plugged into a Wi-Fi and motion hub, which will connect the device (project) to the Internet. Then, the hub has to be connected to the user's PC so … More →
Source: helpnetsecurity
Stolen or weak remote desktop credentials are routinely used to infect point-of-sale systems with malware, but recently they've also become a common distribution method for file-encrypting ransomware.
In March, researchers discovered a ransomware program dubbed Surprise that was being installed through stolen credentials for TeamViewer, a popular remote administration tool. But the trend had started long before that, with some ransomware variants being distributed through brute-force password guessing attacks against Remote Desktop Protocol (RDP) servers since 2015.
While this method of infection was initially used by relatively obscure ransomware programs, recently it has been adopted by an increasing number of cybercriminals, including those behind widespread ransomware programs such as Crysis.
To read this article in full or to leave a comment, please click here
Source: csoonline